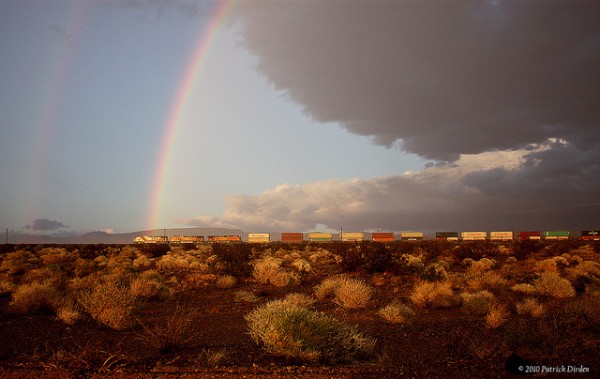 Midwest Industrial Supply, Inc. has been a leader in providing car topping services for BNSF customers in the Powder River Basin since 2008.
The Powder River Basin is the largest coal-producing region in the United States, and accounts for 44% of American coal production and 40% of the nation's electricity generation. Midwest's Soil-Sement® CCT-Cm helps customers meet the demands of BNSF Tariff 6041-B for suppressing dust on in-transit coal rail cars. Soil-Sement CCT-Cm offers the lowest cost, lowest chemical usage, lowest water usage, and lowest chemical solution overall on the market.
Midwest has developed a solution that applies not only the least possible amount of dust suppressant product per car, but the least amount of water as well. The product, Midwest's Soil-Sement CCT-Cm easily outperformed the products of Midwest's competitors. Working closely with BNSF, Midwest determined an application rate of just .65 gallons per car, using only 11 gallons of water while reducing dust emissions by an impressive 85%. A joint venture company of Midwest's, MCRL, has applied Soil-Sement CCT to 55% of the total treatable market in the Powder River Basin by significantly decreasing the amount of dust emissions and minimizing the environmental impact of coal transport activities.
Midwest's work with the BNSF exemplifies not only the high quality of our products and services, but also our commitment to finding individualized solutions for our clients. In this case, we used our unparalleled research facilities to find the perfect product mix and application method for the Powder River Basin and BNSF and tailored our solution based on site conditions and BNSF's specific objectives.
If you look at the facts, there's no wonder why Midwest's solution stood out among the others. Our holistic approach, seamless technologies, and cost-effective problem-solving skills are what make the Midwest team the most reliable and innovative experts in our field.
To read the official press release on this success story, click here. If you want to learn more about Midwest's products and services, be sure to swing by booth #739 at the Electric Power Show, April 21-23.