The PCI Design Awards program recently named its 2019 winners, bringing some of the continent's most structurally innovative, environmentally friendly, and visually breathtaking concrete structures the recognition they deserve.
Each year, the Precast/Prestressed Concrete Institute (PCI) recognizes outstanding achievements in the field of architectural design for concrete structures through its PCI Design Awards. 2019's winners were announced earlier this year, placing the spotlight on 23 precast concrete projects for the outstanding inventiveness, effectiveness, and sustainability of their design.
This year marked the 56th time these prestigious industry honors have been handed out to the most remarkable concrete structures in North America. The award winners are chosen by a panel of experts from every corner of the industry that includes architects, producers, and engineers. Each structure is assessed for its versatility, operational and environment efficiency, durability, and use versatility, among a handful of other criteria.
Spotlighting Progress
The winners of each year's PCI Design Awards demonstrate the rapid advancement of concrete design to meet the changing needs and tastes of the public. Though concrete buildings last a long time, the technical and stylistic standards that guide their construction change surprisingly quickly. These awards make it clear just how dynamic the world of stone monuments really is.
"As an industry, precast concrete manufacturers have a long history of delivering high-quality, resilient, and beautiful building and infrastructure systems to the marketplace that enhance end users' lives," said PCI President and CEO Bob Risser in a press release. "The PCI Design Awards are one way we recognize the best of the best in structural and architectural design and building innovation."
Without further ado, let's check out those winners!
2019 Winner: Sustainable Design
Stingers up for sustainability! The National Parking Association named our new Parking Structure 5 the "Innovative Sustainability Project of the Year" for 2018! Read more: https://t.co/kbYdhAhidf. #MakingItHappenAtSacState pic.twitter.com/DhXgobSV9g

— Sacramento State (@sacstate) February 7, 2019
This year's winner for Sustainable Design was a parking structure at Sacramento's California State University campus. It's highly appropriate that the building was recognized by the US Green Building Council for its sustainable design, given that it's located just outside CSU's campus arboretum. What's more, its green "fins" and ridged, bark-like surfaces make it somewhat resemble the local birch trees.
2019 Winner: Government Project
Museum of Fine Arts, Houston – Glassell School of Art, won the Best Museum award in PCI's 2019 Design Awards competition. We would like to congratulate everyone involved with the project and the award submission, as well as saying thank you for having Gate on your team! pic.twitter.com/cQMpnWM1BQ

— Gate Precast Company (@gateprecastco) March 5, 2019
The design award for government projects was given to the Museum of Fine Arts at the Glassell School of Art in Houston, TX. Look at virtually any part of this building and it becomes obvious why its design is worthy of the award: stairways criss-cross through the main atrium like an Escher drawing, while the buildings' irregularly shaped windows cut a beautiful figure when lit up at night.
2019 Winner: Multi-family
We may be a little biased, but we love the bright, bold colors of our new Nelson Mandela Apartments! #construction pic.twitter.com/NNqSClLwXv

— Bickerdike (@BickerdikeRC) August 30, 2016
The design winner in the multi-family category was the Nelson Mandela Apartments in Chicago. The building is bright, brilliant, and inspiring, much like its namesake. And the beautiful 72-apartment property isn't a hideaway for Chicago's rich — it's designed for low-income families, with only tenants at or below 60% of the Area Median Income eligible for residence. That's a huge part of why the building was specially designed to have best-in-class insulation, as it ensures that heating bills don't get too high during the city's brutal winters.
Innovative Solutions for Innovative Precast Businesses
These are just a few of the inventive buildings that earned awards and honorable mentions this year, and it's not just PCI who's impressed by their work. "The teams that delivered the winning projects should be extremely proud of their accomplishments, their contributions to the precast concrete industry, and, most importantly, to the communities in which their projects reside and affect the lives of the end-users," said Risser.
Creating innovative solutions that serve the needs of everyday people takes efficient construction processes, and one of the biggest drags on both productivity and cost-efficiency in the precast manufacturing world is uncontrolled dust on worksites. Midwest Industrial Supply, Inc. helps these businesses cut down on the costs associated with airborne dust so that budgets can be focused on delivering the best possible product to end-users.
Recent OSHA regulations limiting respirable silica dust on precast worksites pose a serious challenge to manufacturers who aren't able to keep silica dust down on their workyards. Midwest's innovative, patented dust control products such as EnviroKleen® are proven to be highly effective at locking fines into a site's work yards and access roads while increasing their stability. By contrast, traditional techniques like watering actually degrade the strength of a road or surface with use.
We want to congratulate the winners of this year's awards, as well as offer our assistance in any future projects. Breaking all the rules in precast design is easier when you're able to follow the rules set for precast manufacturing — you can leave the latter part to Midwest.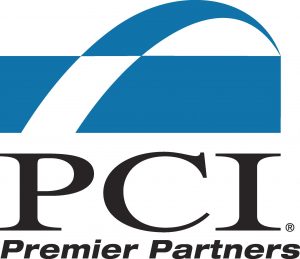 Midwest will be exhibiting at PCI: The Tour, beginning May 14 in Sacramento, CA. Stop by to discuss your silica dust and OSHA compliance needs with us. Midwest is a PCI Premiere Partner.