Forecasters expect massive growth in both the commercial and residential construction sectors in 2017.
Robust markets with sustained double-digit growth; steady job creation; widespread adoption of green building techniques — each is an exciting reason to anticipate the future of the American construction industry. From luxury remodeling to new suburban developments, construction across the U.S. is still on the rise, and that's cause for celebration.
Predicted Growth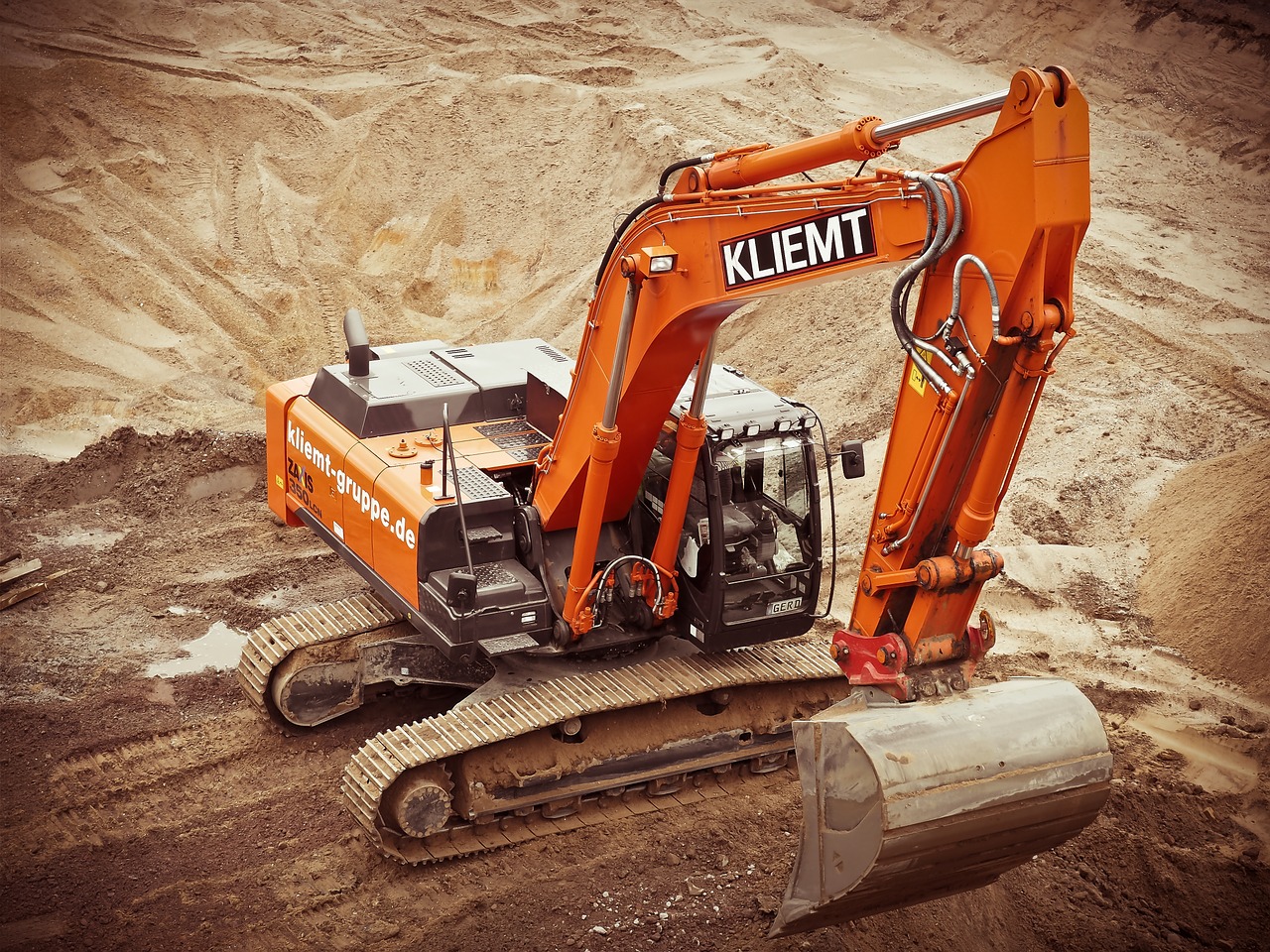 Many experts believe that 2017 could be the most promising and stable year in recent memory for the construction industry, following up a solid 2016. The American Institute of Architects surveyed the industry's leading experts, who agree that nonresidential real estate spending will increase an average of 8.2% by the end of the year. Meanwhile, Building Design and Construction put the number at 7.4%. Even by the more conservative estimate, that equates to a 2016 total of $714 billion in nonresidential construction spending alone.
This growth has already impacted employment numbers throughout the country. In fact, from February 2015 to February 2016, 234 out of 358 metropolitan areas saw a spike in the number of construction jobs as the demand for projects continued to rise. That surge aligns with overall employment trends, as the construction industry added 37,000 new jobs in March and 301,000 jobs in the past year. Such steady and substantial growth means big things for growing cities and the U.S. economy as a whole.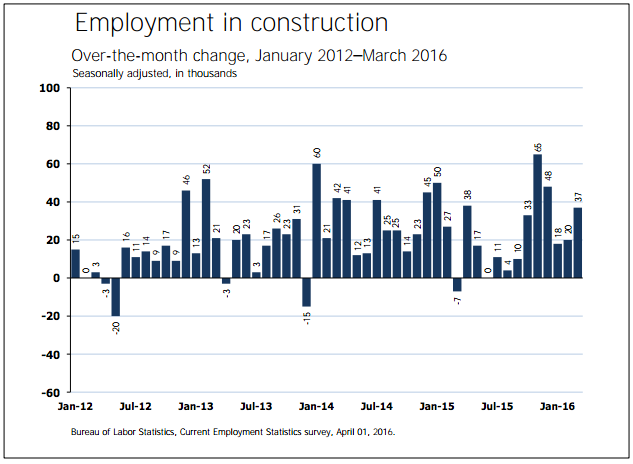 Source: US Bureau of Labor Statistics
Technological Improvements
Technological advancement is changing the game for builders and the construction industry at large. For instance, innovations such as Building Information Modeling (BIM) are helping developers reduce the time it takes to build, as well as the costs of construction.
BIM is the general term for the use of digital models in construction. According to Kim Slowey of Construction Dive, BIM offers tangible benefits to every company regardless of its level of integration, as the technology generates more accurate project documents faster than traditional methods and streamlines collaboration at all phases of a project.
Also becoming more prominent in the construction industry is laser scanning, an innovation that digitally reproduces an accurate 3D image of the dimensions and objects of any space. Laser scanning provides contractors with valuable data points during the modeling and layout of a specific project, and allows them to identify problem areas early in the planning. When contractors can foresee roadblocks, they're able to avoid expensive delays and take most of the guesswork out of the design process.
As the potential of these technologies is explored, tinkered with and improved upon, the construction industry will continue to benefit from increased efficiency, decreased costs and fewer unexpected holdups.
Green Building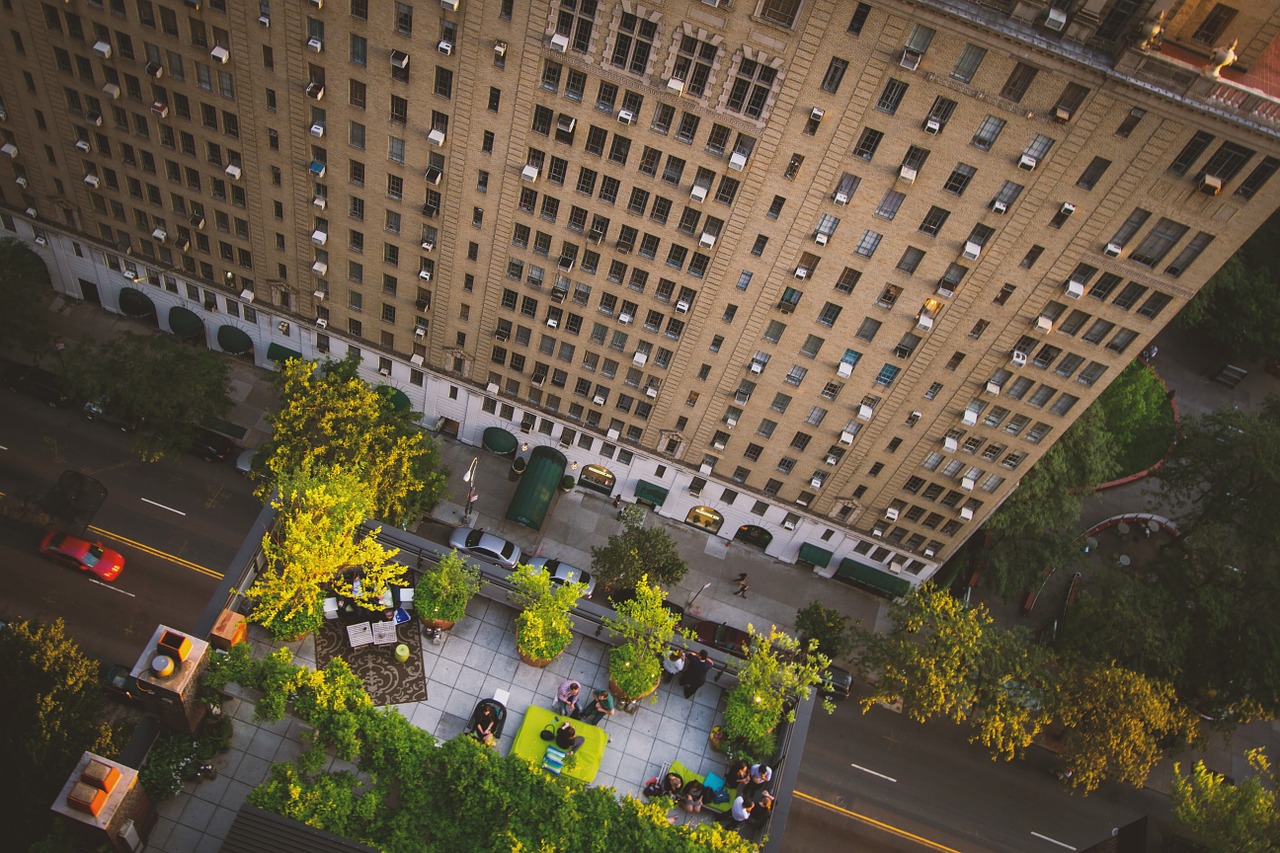 Alongside innovative technologies, the construction industry has in recent years embraced the growing arsenal of green building solutions. The trend toward more efficient materials and smarter methods has fully caught on, and seems to be here for the long haul.
Most new commercial buildings consider LEED certification a badge of honor, and it's become almost standard practice for modern building designs to be outfitted with green elements. According to Construction Dive, 26 to 33% of the total residential market consists of "green" buildings, and that number is expected to grow to more than 60% by 2020.
This nationwide green growth is driven by the increase of both single-family and multifamily projects, investments in which are expected to increase 20 and 7%, respectively, by the end of 2016. Plus, Dodge Data & Analytics expects a 17% increase in the number of single-family home units, and a 5% increase in multifamily units.
With no signs of slowing down and the added benefits of improved personal and environmental health, the adoption of green building technology has innovators in the construction industry enthusiastic about the future. Coupled with unprecedented technological advances and a steadily expanding job force, and the already encouraging forecast for the industry could be downright record-setting.
As the construction industry continues to heat up, Midwest Industrial Supply, Inc. remains a steadfast, trustworthy partner, offering the most environmentally-friendly solutions to propel the industry into its bright future. Our market-leading dust control solutions combat road and yard silica dust and keep your site in compliance with the OSHA Crystalline Silica Rule. In other words, whatever the future holds, Midwest will be there.