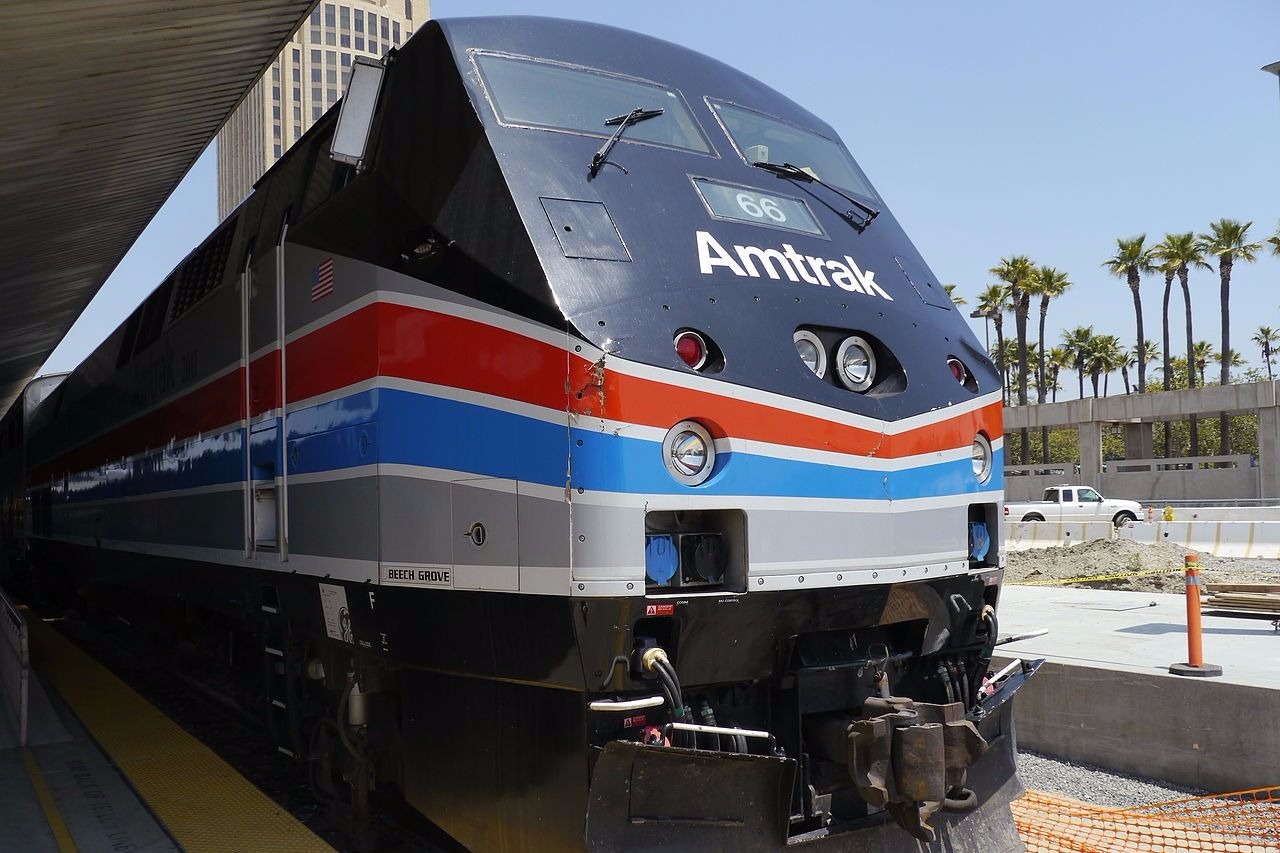 A former freight rail executive has been tapped to lead Amtrak in a new direction, and has made it his priority to drive new breakthroughs in commuter safety and customer service.
After current Amtrak President and CEO Joseph Boardman announced his plans to retire last year, the passenger rail agency quickly began a search for his replacement that ultimately led it not to the ranks of passenger rail executives, but to the freight rail industry.
Charles "Wick" Moorman had spent four decades at Norfolk Southern Corp. before being lured out of retirement by Amtrak Chairman Anthony Coscia to replace Boardman. Amtrak's change in leadership has coincided with a new effort to optimize the agency's operations through an emphasis on customer service and safety.
Maximizing Resources
In recent years, Amtrak has managed to increase ridership while decreasing its operating losses. In 2016, 31.3 million passengers boarded its trains, resulting in a record $2.14 billion in ticket revenue.
Nevertheless, both Moorman and Coscia have said that Amtrak is shifting its focus from generating profits to maximizing its current resources in order to maintain a well-run rail system. As Moorman told Progressive Railroading, Amtrak will continue to whittle down its operating losses, but never at the expense of passenger service and safety. "One of the things we're going to pay a lot of attention to going forward is the customer experience," Moorman said. "We'll balance the customer service needs with our ability to be more efficient and effective, particularly in those areas that don't directly affect the customer."
Coscia echoed that statement in the same interview. "This is not about being profitable, it's about being well run," he argued. "It's about using our resources wisely and looking for creative and intelligent ways to run the company. Wick did all those things at Norfolk Southern. He attacked the issues of safety, of customer service and financial performance because no one is comfortable putting more money into something they don't believe is being run as well as it should be."
Big Projects on Tap
In 2015, Congress approved the Fixing America's Surface Transportation Act, or FAST Act, which earmarked $305 billion between 2016 and 2020 for transportation infrastructure improvements. Of that amount, $8 billion has been budgeted for Amtrak's Northeast Corridor and its national network. However, Moorman pointed out that the legislation allows Amtrak to use that funding for decreasing its operating losses or operating capital.
"It's our intention to try to invest in as much capital as we can and hold the operating losses down," said Moorman. "That creates a new paradigm for how Amtrak thinks about the money we spend."
That capital could be used to fund several major projects Amtrak has planned in the Northeast Corridor, including the $20-billion Gateway project that would involve installing new rail tunnels between New York and New Jersey (not to mention 28 high-speed trains for the Acela Express line at a cost of $2.45 billion).
In addition, Amtrak remains committed to installing positive train control (PTC), an integrated technology that can prevent accidents if a train is speeding or on track to collide with another locomotive. Amtrak's Northeast Corridor currently incorporates the Advanced Civil Speed Enforcement System, or ACSES, a form of PTC.
Moorman also noted that his time at Amtrak may be relatively brief. His intention, he says, is to build a company culture centered on "safety first and then on customer service," and then hand over his duties to a long-term replacement.
Products for Safe Railways
For rail companies like Amtrak focusing on safety, Midwest Industrial Supply, Inc. has supplied products that facilitate safe and efficient operations for nearly four decades. Our patented rail switch lubrication solutions cover switches and vertical surfaces with a water-resistant solution that keep them clear of dust and grime. These long-lasting synthetic organic switch lubricants work to prevent delays and accidents.
In particular, Glidex® MC uses a long-lasting synthetic formula to reduce friction on switches by up to 30%. The solution can be applied even in the cold of winter, as it is effective in temperatures as low as -40 degrees Fahrenheit. That means no matter how extensive your rail maintenance needs are, Midwest is here to help.
Midwest will be exhibiting at REMSA from September 17 through the 20th. Stop by our Booth #4937 to learn more about our products that help you keep your operations moving efficiently and effectively.