At Midwest, we've spent decades developing the most scientifically advanced self applied dust control methods in some of the harshest conditions on the planet. Over time, as our engineers and scientists have gained application experience and our technologies have evolved, we've developed a sophisticated method to allow smaller sites and facilities to achieve the same dust control results from Midwest's cutting-edge program. This lowers the cost for these smaller organizations and businesses, while achieving the same success as if Midwest technicians had applied the product themselves.
Before we share the recent success of a small industrial yard at a steel company, whose facility manager had never even heard of dust control, let us provide a quick description of our self applied dust control program.
Midwest's Self Applied Dust Control Program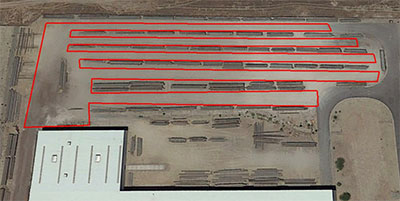 This self-applied dust control program is straightforward and streamlined. You as a facility manager complete our brief questionnaire — or we can do it over the phone — about your specific site (because each location is unique and requires a custom dust control program). Based on your answers, our team of scientists prescribe the recommended product application rate and volume you'll need to achieve successful dust control at what we have determined at Midwest has a minimum threshold of 85%+.
We supply you with our product, EnviroKleen, a liquid environmentally friendly dust suppressant consisting of synthetic fluid and a binder system. We also provide our custom Portable 1500 Application System, a spraying device developed to give you ultimate flexibility (it is conveniently sized to fit on any truck at or larger than an F-150 and is easily controlled by the driver). To implement, we provide initial and ongoing training and support for your team by phone or video conference.
From None to Done: Dust Control With a Click and Call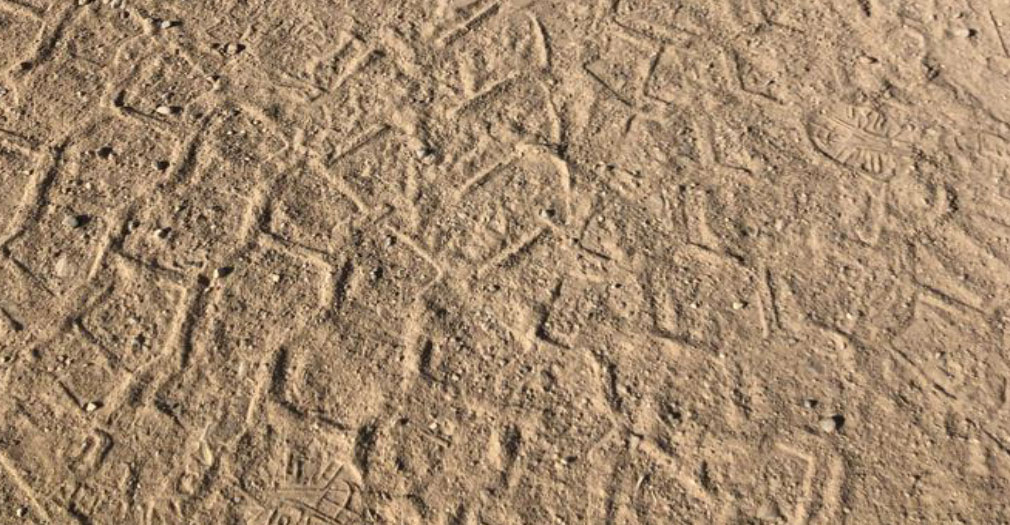 This program was recently implemented by a steel company on a test section at their industrial facility. This company contacted Midwest because they were facing ongoing fugitive dust, which was creating health and safety issues for their employees. The facility manager had only ever come from paved yards, so dust control was a completely foreign concept to him.
Activities on the site included moving and loading the steel from aisles of inventory onto flatbed trucks for delivery to job sites. The heavy weight of the equipment and inventory movements produced great articulation of the wheels, which was pulverizing the roadway materials.
The objectives of the test were to improve the overall environmental health and safety at the site and to reduce the impact of dust on the air filtration systems of the equipment.

The portion of the facility that was to be tested was about 41,000 square feet. On October 12, 2021, an application team, including employees from the facility and Midwest staff who guided the program, applied 550 gallons of Midwest's EnviroKleen product. (This gave an application rate of about one gallon per 75 square feet.)
To accomplish this, the Portable 1500 Application System was modified so it could be used by a fork truck available at the facility, thereby demonstrating the flexibility this sprayer system offers to facility managers. The following day, the site was evaluated to determine how loading activities had impacted the treated areas.
Only one week later, the facility manager reported positive results. This was impressive, given that the pulverization of road material, mentioned above, had turned the top layer of the road surface into powdered dust. Based on this test, the next step was to make the next application recommendation for ongoing program success.
Based on product cost and the amount of square footage covered, this test demonstrated that Midwest was able to achieve effective dust control (remember our threshold for success is a minimum of 85%) for this industrial facility. It was also determined this rate of application would be effective with decreasing frequency over the next six months so that only a single application would be required each month. Unlike many standard off-the-shelf dust control products which may only suppress dust for hours or days at a time, the Midwest dust control program does not require constant reapplication.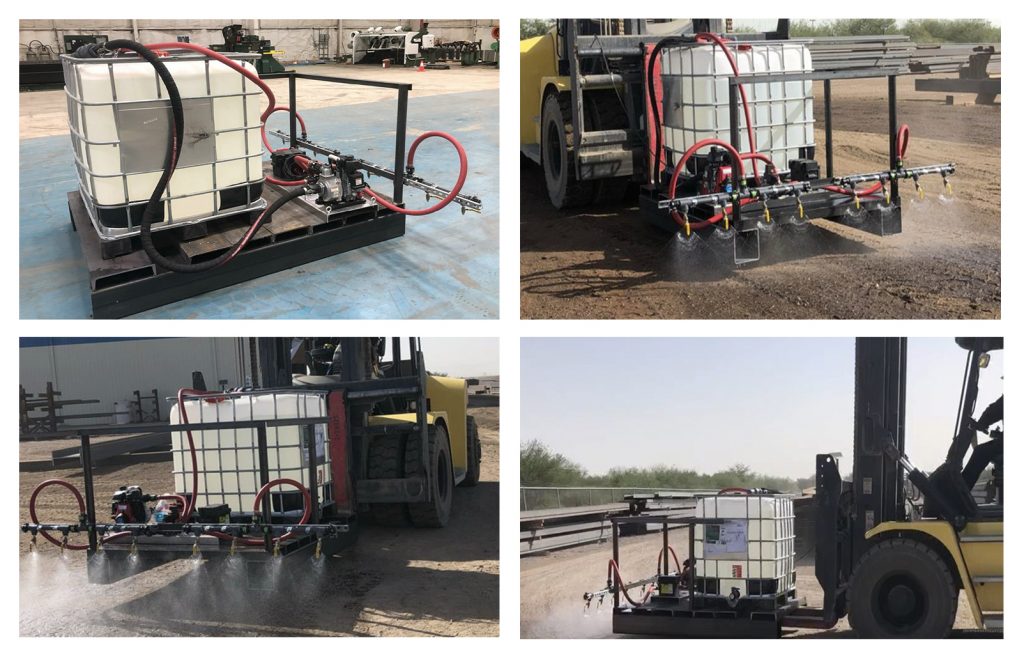 Dust Control is Achievable for Small Facilities Too
Midwest's obsession with focusing on a holistic dust control program, rather than just a product, allows us to deliver demonstrable results over and over again, even when our technicians aren't the ones on the ground directly applying our product.
For this facility, Midwest's Guided Self Apply dust control program allowed a management team with no previous experience dealing with fugitive dust to quickly roll out a successful, affordable dust control program.
The benefits are numerous:
Improved health and safety for employees
Higher productivity levels, as dust clouds don't interfere with the transportation of goods
Lower maintenance costs, because dust is no longer negatively affecting the air filtration systems in your equipment
Compliance with regulations, and the avoidance of fees
Less toxic dust getting into the surrounding environment, preserving the local ecology
More affordable than other approaches to dust control (because of a high-quality program that delivers results for longer, versus cheap, off-the-shelf products that have to be constantly reapplied, racking up costs)
If you're unfamiliar with dust control, or have tried all the black and sticky options available, get the clean and elegant self apply dust control program from Midwest.