If you're a fan of amazing natural scenery, there's no better way to travel than by train — and there's no more beautiful time to do it than the fall! Here are five scenic train rides that offer stunning views of the changing seasons.
The cool, crisp breeze in the air, the rustle of fallen leaves, and the smell of burning firewood somewhere out in the distance — all these things signal the coming of autumn, the most beautiful season of the year. Mother Nature's beauty is on full display during these special few months, and there's no better way to take it all in than through the window of a train as it rumbles across some of America's most scenic terrain.
Wherever you live in this country, you're likely close to a railway that offers gorgeous outlooks of the fall foliage. Whether you plan on traveling this fall or you're interested in sightseeing for its own sake, consider appreciating the splendor of autumn on these five amazing train rides.
1. Blue Ridge Scenic Railway (Blue Ridge, GA)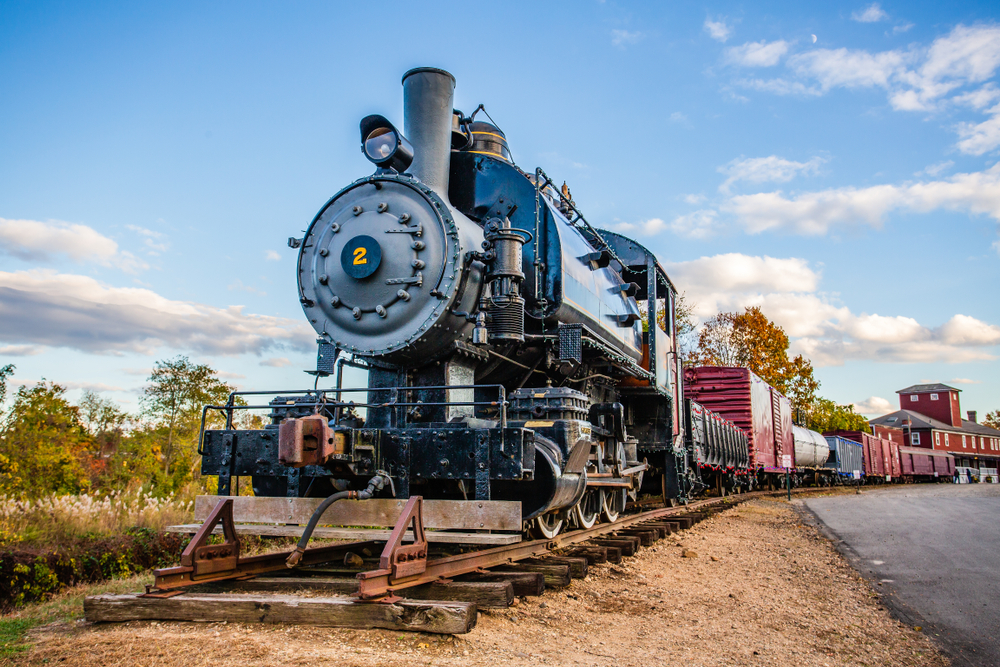 Few regions in the US have more breathtaking beauty to offer than Appalachia. The Blue Ridge Scenic Railway on the northern tip of Georgia takes sightseers on a 26-mile round trip along the Toccoa River, and its Fall Foliage trip is perfectly timed to help passengers catch the full splendor of the changing seasons. History buffs will love the historic depot from which the train departs, built in 1905, as well as the line's vintage train cars. A two-hour layover on the Georgia-Tennessee border offers families the opportunity to grab lunch and do some shopping.
2. Essex Steam Train (Essex, CT)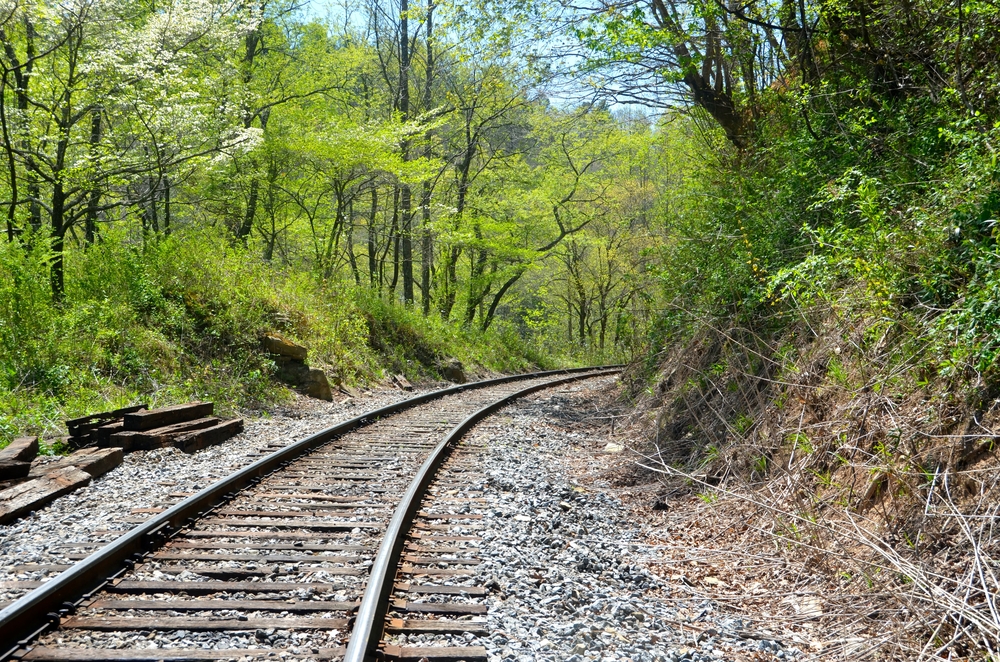 Ever wondered what it was like to ride on the steam-powered locomotives of the 19th and early 20th centuries? The Essex Steam Train offers riders the opportunity to find out for themselves, powering them through the awe-inspiring Connecticut River Valley with a real steam engine. The views of the river are complemented by the full-service dinners offered on the train — passengers can book specialty trips that focus on chocolate and wine, beer and bratwurst, and much more. Particularly intrepid customers might be interested in taking a trip that combines both the steam train and a trip on the riverboat Becky Thatcher.
3. Adirondacks Scenic Railroad (Utica, NY)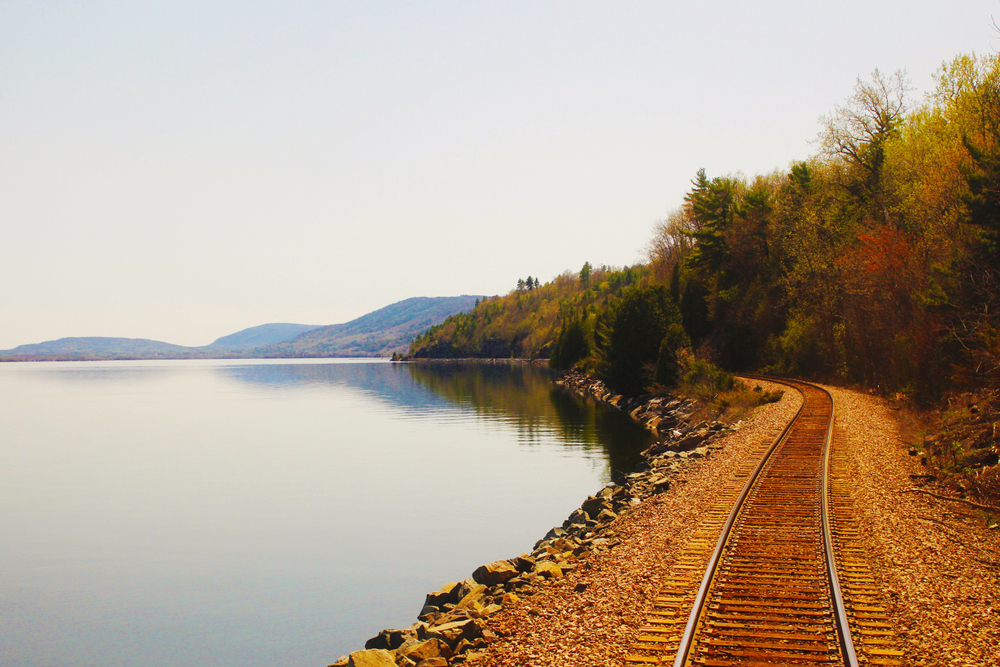 If you're looking for a way to take in the natural beauty of New England, look no further than the Utica to Thendara trip on the Adirondacks Scenic Railway. The train will take you across winding rivers, bubbling brooks, and plenty of beautiful forests alive with the colors of autumn. A ticket buys you a full day of traveling, as well as plenty of time to explore Thendara (also known as Old Forge). Don't miss the chance to ride this railway before the cold sets in!
4. Cumbres and Toltec Scenic Railroad (Antonito, CO/Chama, NM)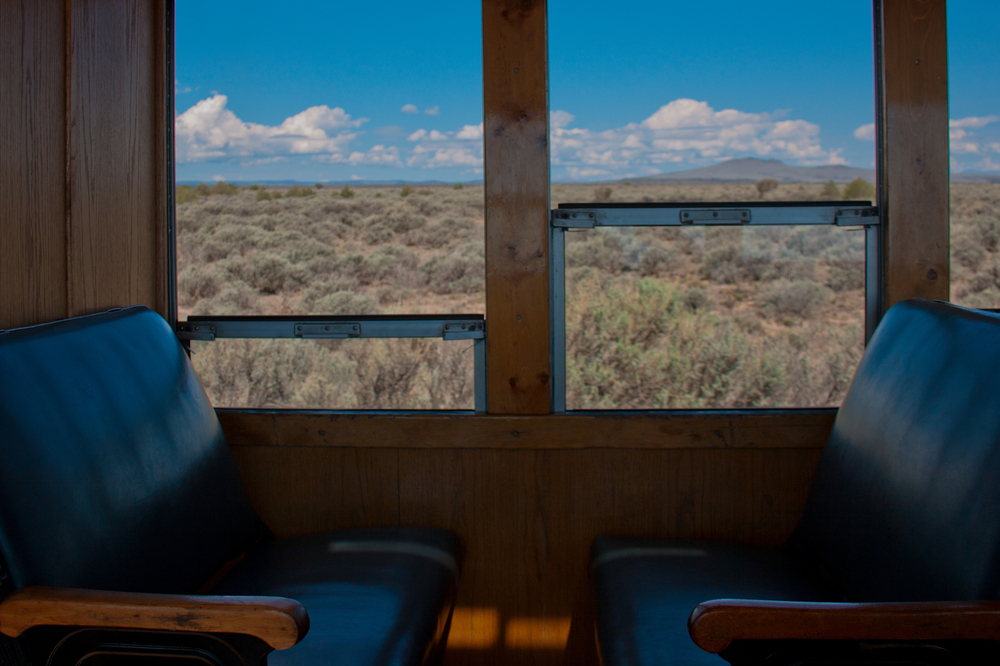 It's not just the east that offers scenic train rides — this trip traversing the border between Colorado and New Mexico was voted the #1 scenic train ride by USA Today readers in 2016. The Cumbres and Toltec Scenic Railroad is a beautiful coal-fired steam engine that's been declared a National Historic Landmark, having changed little about its appearance since its establishment in 1880. But if you think the train itself is beautiful, wait until you see the amazing Western landscape it travels through! At 64 miles, this trip will take you a full day, so make sure you clear your schedule before buying a ticket.
5. Cuyahoga Scenic Railroad (Peninsula, OH)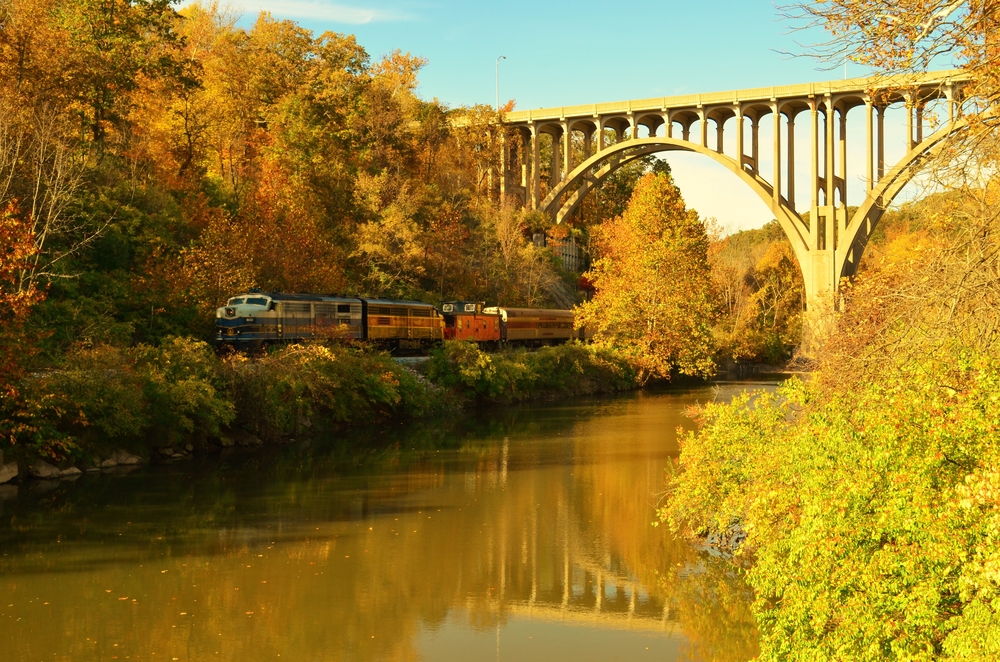 We'd be remiss if we didn't mention this amazing railway near Midwest's hometown of Akron, Ohio! The Cuyahoga Scenic Railroad can be taken between any of the line's three depots in Peninsula, Akron, and Independence, but any trip you take will offer you similarly stunning sights throughout Cuyahoga Valley National Park and the Ohio Erie Canalway. Buy weekend tickets all through November for the National Park Scenic trip — some weekends even offer beer and wine tastings!
How to Prepare as Fall Turns to Winter
Each of these railways demonstrate that train travel and fall weather go hand-in-hand — but as fall turns to winter, the weather becomes a lot less friendly to those traveling by rail. Train operators hoping to keep their scenic railroads running through all four seasons should look to an experienced partner like Midwest Industrial Supply, Inc. for help.
With over four decades of experience providing switch lubrication, deicing, and anti-icing solutions, transit organizations and other rail operators can trust Midwest's patented products and technologies to keep their service consistent and safe. Our Zero Gravity Third Rail® solution was developed in collaboration with NASA, and is proven to prevent the formation and buildup of ice on electrified third rails. Our lubrication product Glidex® is a high-tech solution that stays in place on switches and becomes static, providing a barrier that keeps metal components lubricated in practically any conditions.
Want to keep your railways running efficiently and safely all throughout the year? Reach out to Midwest today and find the solution that's right for your railway or transit system.