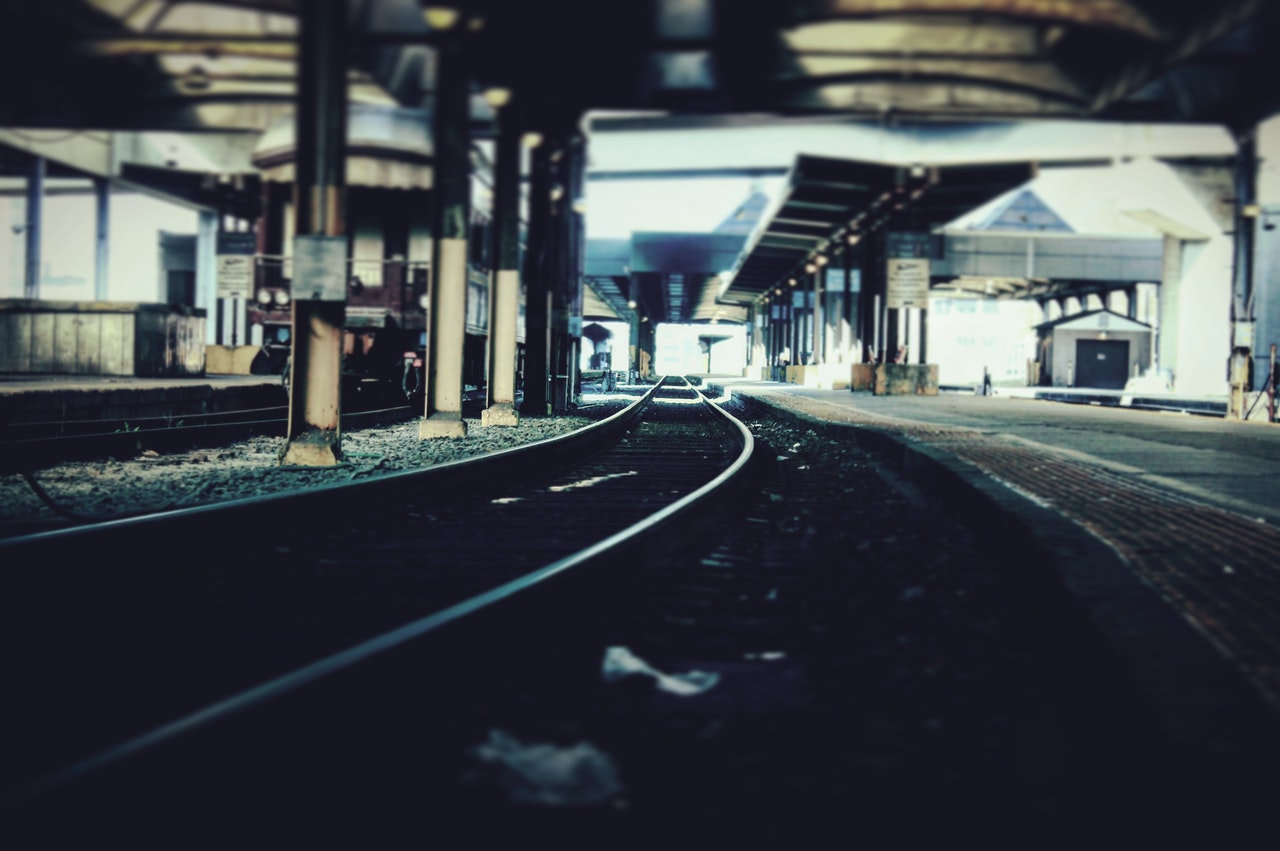 Think turning around a car is hard? Try turning around a train.
Just as airplanes restock and refuel after a long flight, passenger rail cars are thoroughly cleaned and resupplied once they've reached the end of their journey. What you might not know, however, is that the trains are also turned around before they move toward their next destination. And as you might expect, this isn't a simple or straightforward process. With a tight deadline and no margin for errors, rail crews need to work quickly to ensure that every train remains on schedule.
First, the "Scrub"
After the passengers leave the train, it's pulled through a colossal "car wash" where water is sprayed on the exterior and then scoured off with giant rollers. This stage, called the "scrub," is shown in this video from Amtrak:
As the name suggests, the scrub involves the removal of dirt and debris clinging to the train's exterior. Crews first clean the train's windows, then mount high platforms to give its siding a more thorough cleaning. During the scrubbing, inspectors search the train for any damage from the trip, such as dents or scuffs from falling objects or obstacles on the track. They also check the train's wheels for flat spots that must be repaired before its next journey.
Next, the "Shove"
After this deep cleaning and repair, the train is "shoved" in the opposite direction so that it can reverse its course for its next trip. It usually passes through a wye, a triangular junction of train tracks with switches at each corner; the arrangement enables the train to move along one leg of the wye, run in reverse across the adjacent leg, and then travel straight ahead along the third leg, effectively performing a three-point turn. In the United States, several passenger terminals utilize wyes, among them Los Angeles' Union Station, St. Paul's Union Depot, and Memphis' Union Station.
A balloon loop can also be used to turn around trains. Commonly used in passenger rail and unit freight train networks, balloon loops have a more circular shape, allowing trains to reverse direction without stopping. New York's Grand Central Terminal houses a balloon loop for this purpose.
While the train changes course — which can take 30 to 45 minutes, according to Amtrak Assistant Superintendent of Road Operations T.C. Williamson — the interior of the cars are cleaned and restocked with supplies, and the engines receive a fuel boost.
Finally, engineers must inspect the brakes before the replenished train leaves the station for its next journey. According to Amtrak, the Federal Railroad Administration mandates inspections every 92 days, as well as a more comprehensive annual checkup. Once this step is complete, passengers can board the cars and the locomotives depart the station.
It's a largely invisible process that requires extensive coordination, Williamson says, particularly around busy holidays such as Thanksgiving, when Amtrak may transport as many as 750,000 passengers over the course of a single week. "But it's just what we do every day, so we get through it," he says.
Turning Safely
Whether you're turning around a train with a wye or a balloon loop, you need a skilled operator and properly maintained tracks and switches. For nearly four decades, Midwest Industrial Supply, Inc. has kept the nation's rail systems clear of the dust and snow that increase friction and make turning trains around such a challenge.
Midwest's Glidex® and Glidex® MC products are specifically designed to lubricate rail switches so that trains run efficiently and on time by keeping tracks clear. Glidex's synthetic formula reduces friction on rail switches by up to 30% while resisting the heavy precipitation that might wash it away.
Even when snow falls, you can still turn around your trains with the help of Midwest's anti-icing and deicing products. Zero Gravity Third Rail® and Ice Free Switch® cover rails and switches with solutions that melt ice and snow, helping you stay on schedule as you point your train in the right direction.