Midwest's brand-new online store promises increased convenience for new customers and long-standing partners alike.
As part of an ongoing effort to ensure that our products are available to customers anytime and anywhere, Midwest Industrial Supply, Inc. recently launched a new online store.
"Keeping our customers satisfied by providing easy access to industry-leading products and solutions is our top priority," said Midwest's Director of Marketing Stephanie Cornell. "We believe that our newly launched eCommerce store will be instrumental in achieving this goal."
The store may be new, but our commitment to offering market-leading solutions certainly isn't. Read on for a selection of the award-winning products currently available for purchase.
Cutting Edge Deicing and Anti-icing Products
Midwest's anti-icing and deicing products have been trusted by rail industry leaders for decades. Our Zero Gravity Third Rail Anti-Icer® was developed in partnership with NASA and the Ames Research Group, and can be applied with our custom-designed Ice Slicer® Third Rail Spray System to ensure maximum effectiveness.
These pseudoplastic products can also be applied in even the worst weather conditions on a wide variety of surfaces, including vertical ones. Our Ice Free Switch® and Ice Free Conveyor® offerings are also equipped with Zero Gravity technology, working to melt ice and prevent buildups in temperatures as cold as -70 degrees Fahrenheit.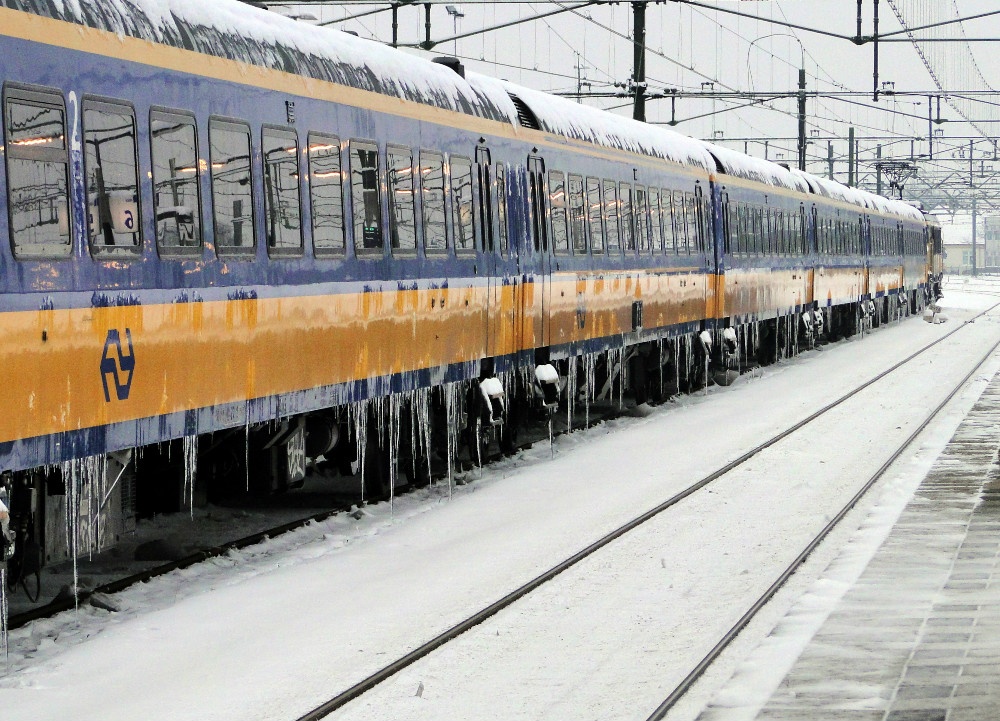 When it comes to ensuring that trains run on schedule without interruption, an ounce of prevention is worth a pound of cure. Quite simply, a consistent, managed application of Midwest's anti-icing products prevents problems before they arise.
Industry-Leading Rail Switch Lubricants
Further to that end, Midwest offers a selection of rail and rail switch lubricants. Glidex®, our specially formulated synthetic track switch lubricant, boasts a "flowability" that makes for easy application (whether by pouring, spraying, or brushing). The barrier of lubrication formed when Glidex is applied to the switch works to prevent ice buildup, resists particles like dirt and sand, and maintains effectiveness regardless of exposure to the elements. Compared to other oil- or grease-based lubricants, Gildex stays on rails longer and does not need to be diluted for use, leading to tangible savings for rail operators.
The online store is also home to Midwest's equipment offerings, which can be paired with our other products to effectively maintain rail track switches. For instance, our Switch Treator® is custom-designed to apply high-viscosity switch agents like Glidex and Ice Free Switch. The portable sprayer allows you to adjust both capacity and spray style, which allows for greater flexibility and ease of use.
Furthermore, our Track and Switch Broom is outfitted with polypropylene bristles heat-fused into one integral unit, which ensures that broom fibers don't fall out even after heavy use. Because their sleeves, fibers, and caps are riveted into one rugged unit, our track and switch brooms are both durable and easy to use.
Our industry-leading products are convenient to use and cost-effective — but crucially, these products are also environmentally friendly, biodegradable, non-corrosive, and non-conductive. Midwest's commitment to durable and sustainable industrial products is one of many reasons why rail operations around the world trust us to keep their trains running smoothly through every season.
To learn more about our industry-leading products, visit the online store today.