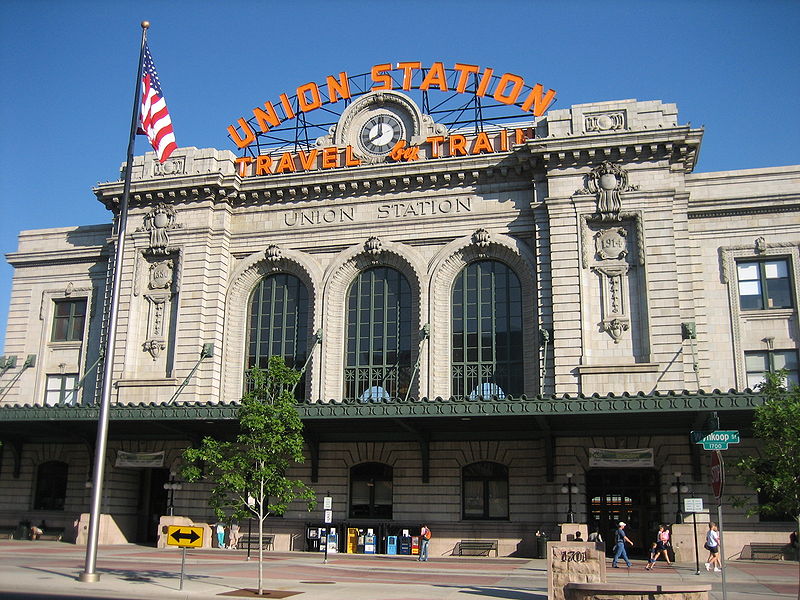 As Amazon searches for a home for its second headquarters, the company is prioritizing cities with a well-developed public transportation system.
When news surfaced that Amazon would be inviting major cities to compete for the chance to host its second HQ, tech industry insiders scrambled to suggest potential destinations. In particular, The New York Times analyzed how closely some 50 American cities meet the company's stated criteria for applicant cities. Its study found that metro areas with an efficient public transportation system will be the strongest contenders to earn Amazon's business.
The Benefits of Public Transit
It's hardly surprising that Amazon places a heavy emphasis on quality mass transit, since a city's public transportation system can play an enormous role in where people work, shop, and live — and subsequently which businesses thrive and which fall by the wayside. According to the American Public Transportation Association, every dollar invested in public transit will result on average in a $4 economic return.
Because Amazon plans to add 50,000 new jobs over the next 20 years in its second home and offer a $5 billion reinvestment "prize," it's hardly shocking that metropolises all over the country are lining up to pitch the tech giant. It's also not surprising that Amazon would place a premium on the effectiveness of these cities' public transit systems, as they will impact the commutes and quality of life for tens of thousands of new employees.
A Frontrunner in Colorado
After eliminating major cities such as New York, Chicago, and San Francisco, the Times analysis deemed Denver the top candidate, due in large part to its existing transit infrastructure. The city's Regional Transportation District provides bus and rail transit throughout the metropolitan area, and recent investments have made it even easier to travel to, from, and through major destinations like the airport, downtown district, and the University of Colorado Denver. Largely because of its investment in and dedication to public transportation, Denver is now one of country's fastest growing cities, according to Mass Transit magazine.
While Denver's mass transit system isn't the largest or most technologically advanced, it offers special appeal to Amazon because it's already so widely used by the city's residents — and especially by workers in the tech and startup communities. It's in turn proven to create fewer head-pounding commutes, with INRIX's Global Traffic Scorecard noting that Denver's workers spend less time in traffic every year than most other major cities.
Improving Safety And Efficiency
Whether or not your city is a contender for Amazon's new headquarters, its public transit system operators should always have a reliable maintenance program in place. Since 1975, Midwest Industrial Supply, Inc. has worked with public transportation systems around the world to ensure that their railroads remain in peak condition throughout the year.
In particular, our rail switch lubrication products such as Glidex® resist frequent usage, heavy pressure, and extreme temperatures for as long as several months after application, keeping trains on schedule and reducing maintenance costs in the process. Moreover, our patented anti-icing agent Zero Gravity Third Rail® protects rails from icing over in temperatures as low as -40° F and keeps trains moving in even the harshest conditions. Non-toxic and non-corrosive, the use of our environmentally friendly products boosts efficiency throughout your rail network without damaging rails, switches, or vertical surfaces.
So as winter intensifies and your railroads face a new set of obstacles to remain in use and on schedule, consider working with the experts at Midwest to find the switch lubrication or anti-icing solution that's right for you.